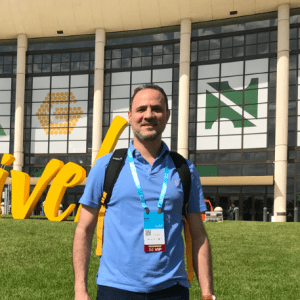 SINCE THE VERY BEGINNING WHEN I STARTED EXPLORING THE IT WORLD BACK IN 1998, I'VE ALWAYS BEEN INTERESTED IN KNOWING MORE AND GOING BEYOND WHAT THE BOOKS AND DOCUMENTATION SAY ABOUT TECHNOLOGIES. TODAY I AM STILL THE SAME, AND EVEN MORE INTERESTED.
WELCOME TO

BLUE NETWORK SECURITY BLOG

FOCUS
I truly love and believe in sharing knowledge. The main purpose of running this blog is to share with all of you my knowledge and experience, mainly in network security. I also want to focus on some topics and scenarios where documentation is not great or totally absent. My main area of expertise and wider experience are with Cisco technologies, which I am a huge fan of, however, the blog will also contain posts of other vendors and technologies.