In this post I will show you how to enable SSH services on Stealthwatch appliances which are disabled by default. To enable SSH services we just need to go through a couple of steps which are pretty easy and straightforward. The configuration page from where we enable SSH services gives us also the option to enable SSH for root accesses. If we don't enable that option, the SSH accesses will only be allowed to the sysadmin user.
The topology we have in this lab is very simple, we have one Stealthwatch Management Console (SMC) and a Flow Collector (FC). In this lab we will enable SSH services on the FC appliance. The FC is already registered to and managed by the SMC. Therefore, to enable SSH on it we have to use the SMC admin console. The configuration steps to enable SSH on both the SMC and the FC are very similar.
Topology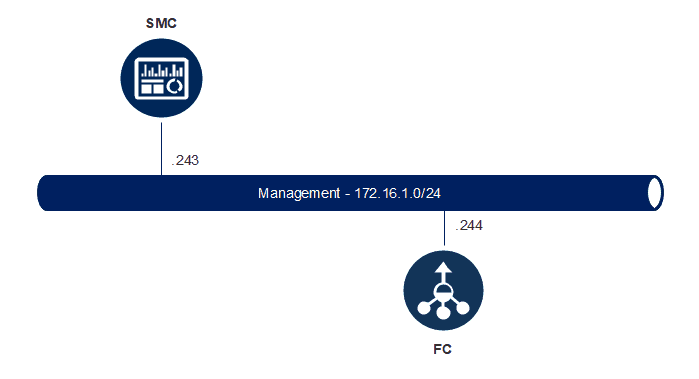 1) Log in to the SMC admin portal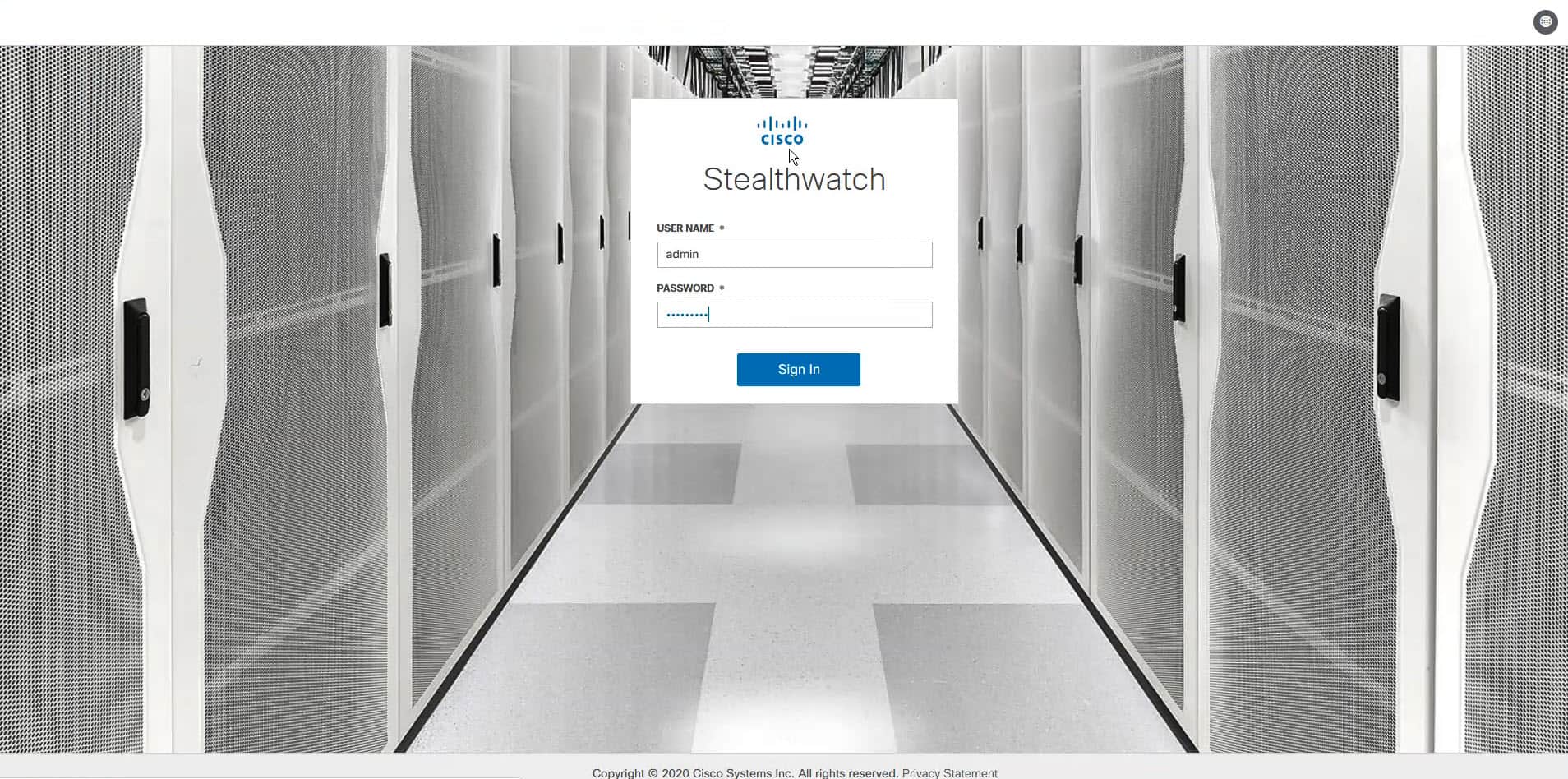 2) Click on the cog icon on the top right and click on Central Management

3) Click on the Actions icon next to the FC appliance

4) Click on Edit Appliance Configuration

5) Go to SSH section and enable SSH. You can also enable root SSH accesses if required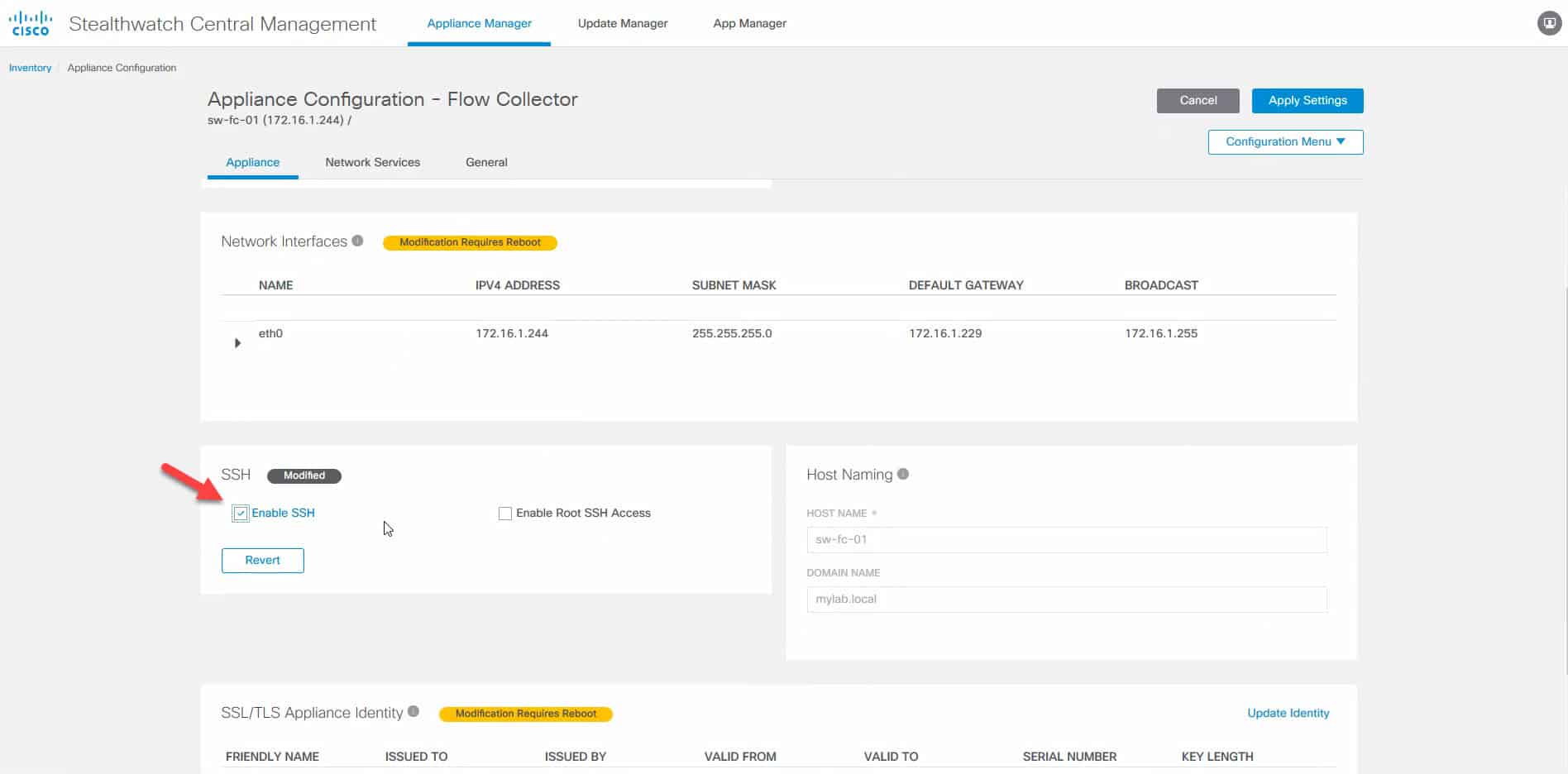 6) Click on Apply Settings on the top right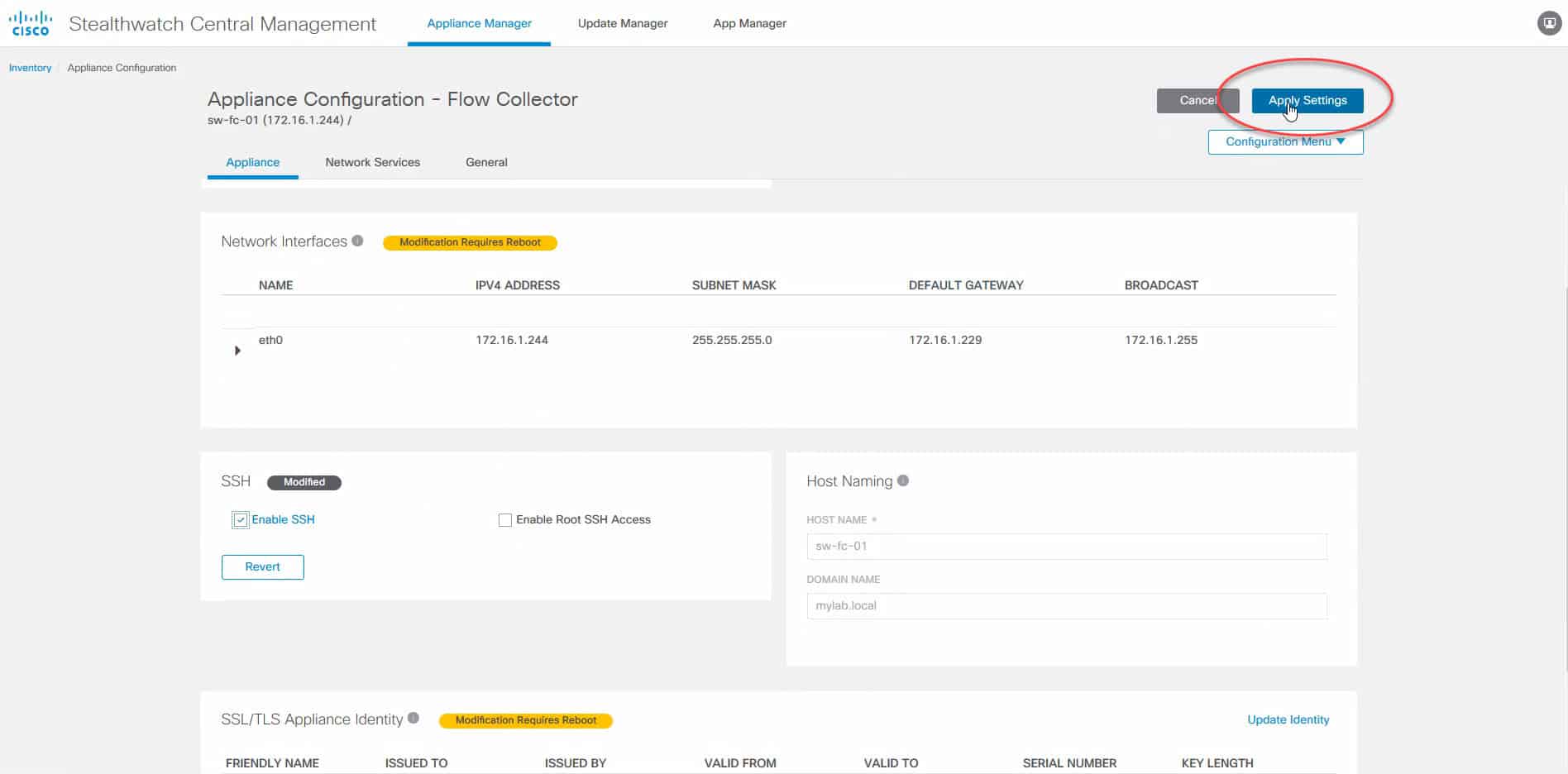 7) Click on Apply Changes

Now the status of the FC appliance will show as Config Changes Pending. The appliance is going to reboot and while rebooting the status will change to Config Channel Down. The status will change to Up after the appliance finishes the reboot and all its services are up and running:



This wraps up this post of how to enable SSH on Stealthwatch appliances. I hope it was helpful and thank you for reading!