In this post I will show you how easily you can increase the number of the events displayed on each analysis page in Cisco FMC. The FMC by default shows up to 25 events per page. This is quite little if you are troubleshooting an issue or reviewing the analysis events. And also because moving from a page to another is a bit slow in the FMC, it would be helpful increasing the events par page which would mean you need to move less between the pages.
It is true that you can use the search filter if you want to search for something specific, but sometimes you might just want to go through the events reviewing all of them without applying any filter. In our lab we are going to take the example of the connection events pages, but it would be similar for all the other events pages such as intrusion and malware.
Go to Analysis > Connections > Events and check how many events are showing up on each page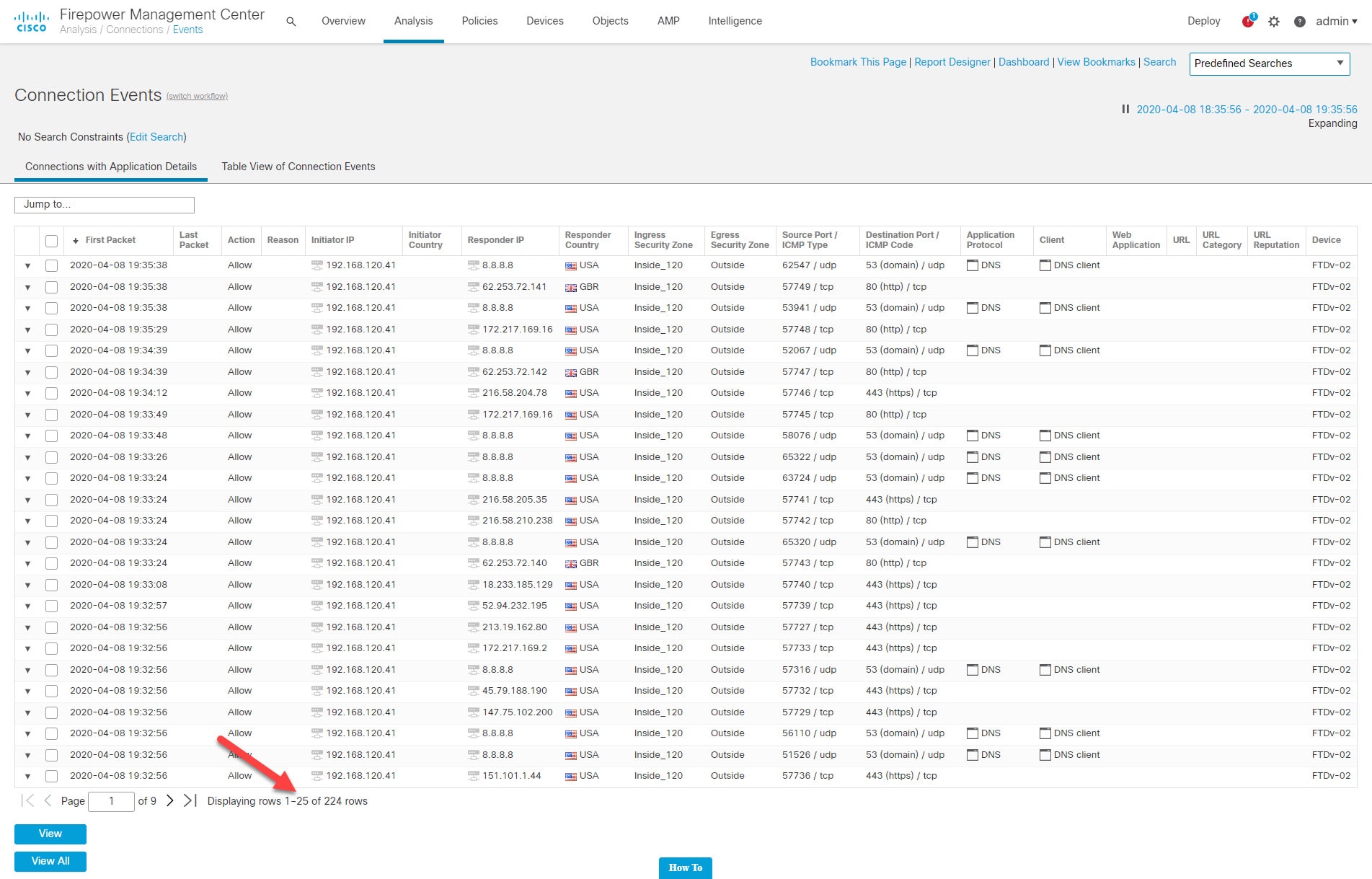 As we can see, it shows up to 25 events per page. Now let's go and apply the global change to increase the events listed in each page to 100.
Go to admin > User Preferences

Go to Event View Settings > Rows Per Page and change the value from 25 to whatever works better for you. In my example I will change it to 100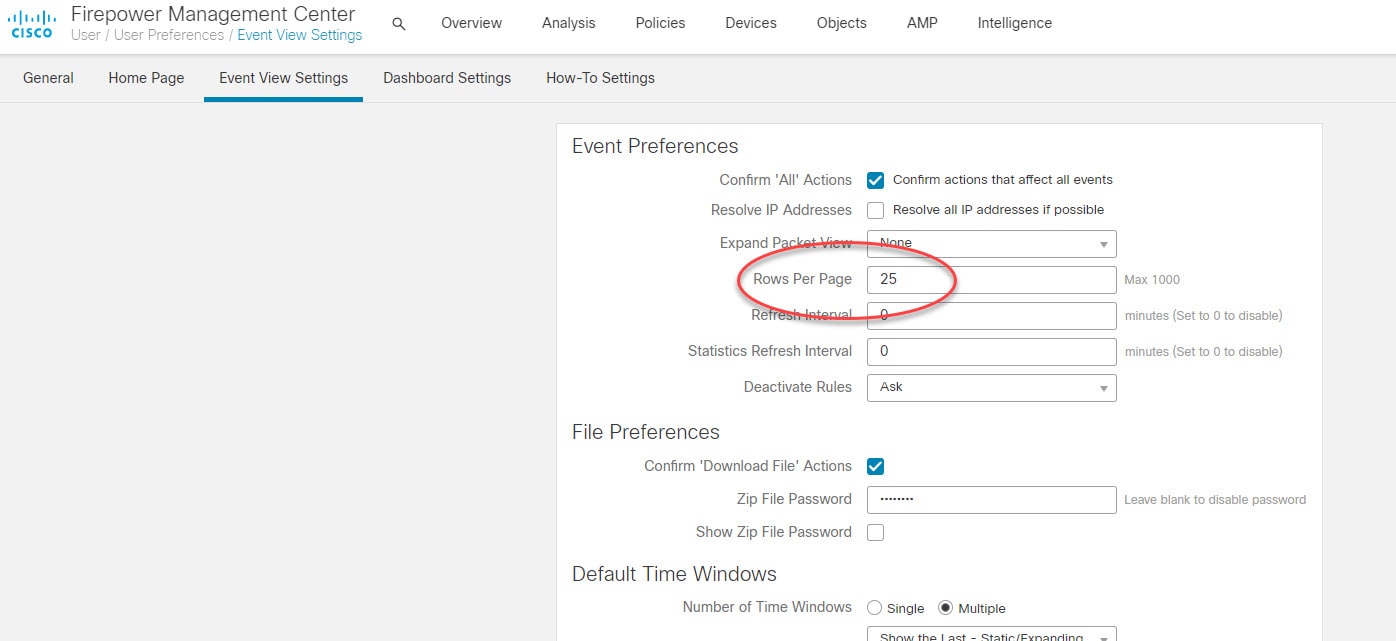 Scroll right to the bottom and click on Save

Go back to Analysis > Connection Events, now we should see 100 events displayed on each page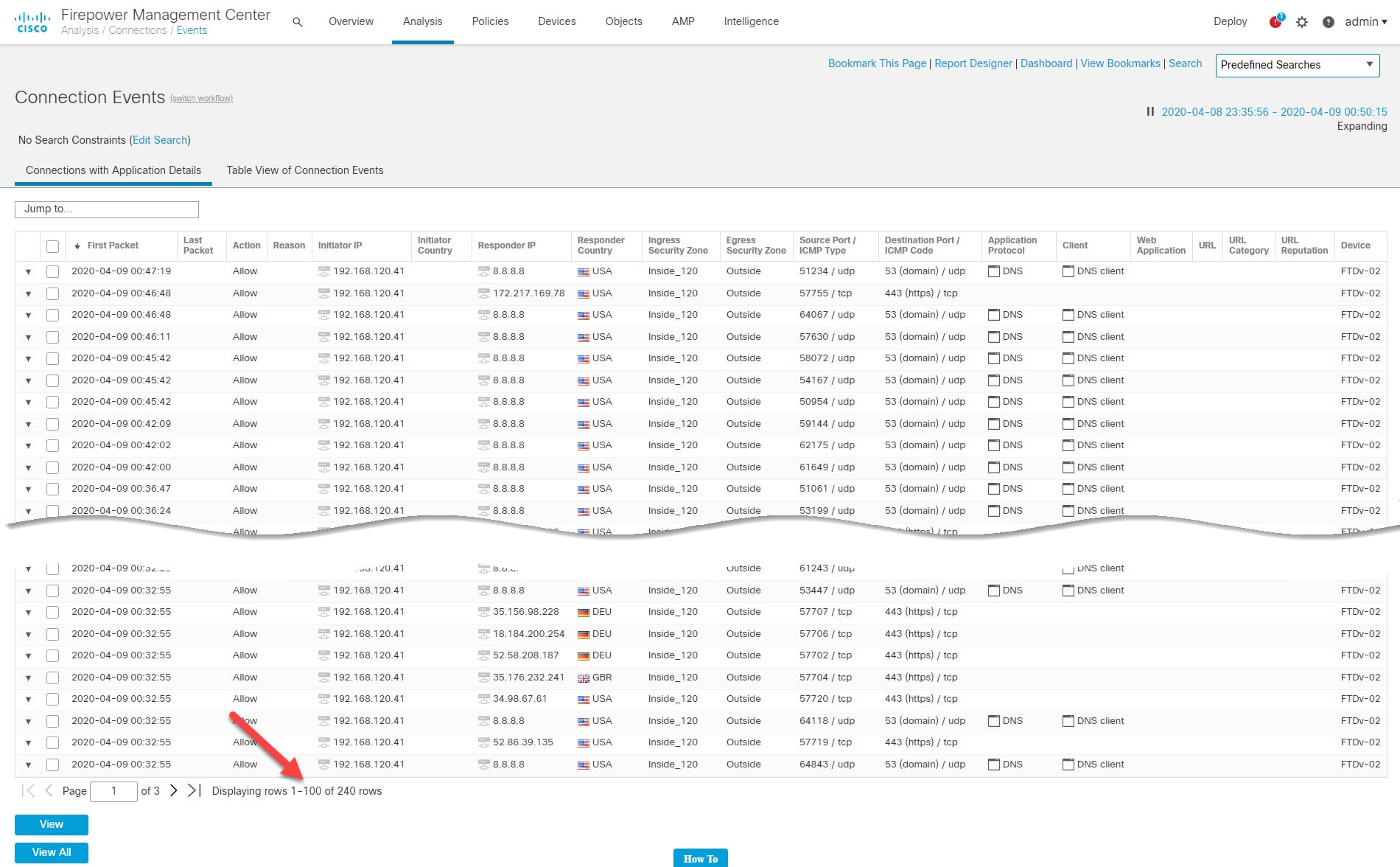 This wraps up this post about how to increase the number of events displayed in Cisco FMC analysis pages.
Thank you for reading!